An independent production and distribution company co‑founded and led by Jimmy Mulville with offices in London and Belfast. Established with the principle of putting writers first, we continue to nurture both new and established creative talent.
---
INTRODUCING THE TEAM
All
Senior Management
Development & Production
Business & Operations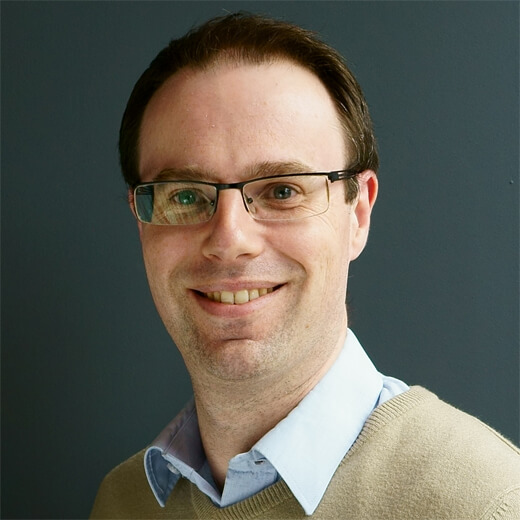 Jimmy Mulville
Managing Director
Jimmy was one of the founders of Hat Trick Productions in 1986 and since then has seen it grow into one of the country's leading producers of comedy, drama and entertainment, regularly bringing to the screen distinctive and popular series. In the US Hat Trick launched 'Whose Line Is It Anyway' in 1997 which ran on ABC for seven years and was the very first British series to be recreated for American network television by a British producer. In 1999 he received the BAFTA Award for Outstanding Creative Contribution to Television. Jimmy is a Fellow of the Royal Television Society and recently received an honorary doctorate from the University of Liverpool. Before moving to television in 1982, he produced for BBC Radio, where he developed and produced the award-winning Radio Active.
Stephanie Addo-Boadu
Scripted Development Trainee
Stephanie is the Scripted Development Assistant through the 2022/23 Channel 4 Production Trainee Scheme. She has a background in biochemistry having worked in a research lab and a hospital lab. Making the jump from lab work to scripted development was a strange one but with her passion for storytelling and TV it made perfect sense.
Like everyone, she grew up on a wide variety of TV shows but the genre blending ones with messy characters and complicated storylines steal her heart.
In her spare time you will find Stephanie reading, writing and playing dress up.
Jen Bollom
In House Production Manager
Jen has been a recurring face in Hat trick and Livewire since 2019 before returning as Maternity Cover for Suzie as PM in our in-house production department.
Starting in scripted on the ever glamorous Albert Square she then moved to the dark arts of entertainment and events. Her career has mainly been based at the BBC working on shows such as Proms, …@ the BBC, Eurovision, Invictus Games and specialist documentaries. However is thoroughly enjoying the Indie life.
When not deep in a spreadsheet Jen is looking after Neo (the spoilt cat) and the thousands of plants in her flat.
Claire Broughton
Head of Podcasts
Claire Broughton is Head of Podcasts at Hat Trick Productions, where she oversees shows such as 'Queen Bees with Jane Horrocks and Esther Coles', 'Armstrong & Miller: Timeghost', as well as scripted offerings 'London Pub Reviews (feat. Tim Key)' , the comedy drama 'Holy Sh!t' and more.
She has previously worked across film, TV and radio on titles such as Episodes, Plum House, The Constant Gardener, Black Books and Spaced.
The pinnacle (and end) of her acting career was appearing as a zombie in 'Shaun of the Dead'.
Sarah Brown
Business Affairs Assistant
Sarah joined Hat Trick in 1997 after working in the mundane worlds of insurance, surveying and banking. The more exciting world of tv beckoned and has held her interest for all these years. Sarah works alongside the lawyers and is across pretty much everything that happens in the Business Affairs Department (and, it has been said, the glue that holds the team together).
When she isn't drafting and chasing (they call it nagging…) contracts/invoices etc., she likes to spend her spare time being a crazy yoga/dog lady.
Rebecca Caruana
Runner
Rebecca is our newest addition to the in-house runners team at Hat Trick!
After moving to the UK from tiny Malta to pursue a career in scripted television, she took 'hit the ground running' quite literally and worked across both film and television productions till finally joining Hat Trick in 2022! At work, Rebecca is usually running around helping maintain upkeep of the office. Outside office hours, you can find her at your nearest roller disco.
Paul Cohen
Group Commercial Director
Paul oversees legal, commercial, rights and focuses on financing and co-production for high-end productions. He is also responsible for corporate and business development.  He contributes to various industry bodies and spent six years on Pact Council including two as Vice-Chair.
Paul trained as a solicitor working in London and Sydney before making the not very difficult decision to leave the world of mining patent litigation for the bright lights of television.
Nick Coupe
Development Producer (Scripted)
Nick is a producer focusing on scripted comedy.  For Hat Trick, he has produced 'Stuck' for BBC2, starring Dylan Moran and Morgana Robinson, and two series of 'London Pub Reviews' starring Tim Key.
Before joining Hat Trick, Nick produced short form comedy for BBC3, Comedy Central and Sky Arts, award-winning (and losing) audio comedy for various platforms, and BAFTA-qualifying short films.
He has a background in production management, and also co-wrote a book of comedy haiku published by Penguin in 2017, which was described in one Amazon review as 'very disappointing'.
Jake Dale
Development Producer (Non Scripted)
Jake is a development producer on the comedy entertainment team. He does a large portion of Stu's work for a small portion of his salary.
Jake can tap dance, is a big fan of Charlie Chaplin, and strictly adheres to word count limits in bios, even though it
Laura Djanogly (Sabbatical)
Director of Production
Laura started her working life at 16 as a junior secretary at Chelsea Football Club, then into the music industry. A brief stint on The Pretenders' world tour lead to a decade of travelling interspersed with freelance production manager roles on a variety of comedy, entertainment and travel & arts documentary series.
Such mundanity couldn't last though and Laura headed to the razzamatazz of a desk-bound job as Programme Finance Manager at Channel 4 before joining Hat Trick in 2001 as Head of Production. Laura and Jessica Sharkey joined forces in 2004, and although they now look after their own individual slates, combined they continue to steer all of Hat Trick's shows through from start to finish.
Laura claims she can't do without Jessica. Jessica was unavailable for comment.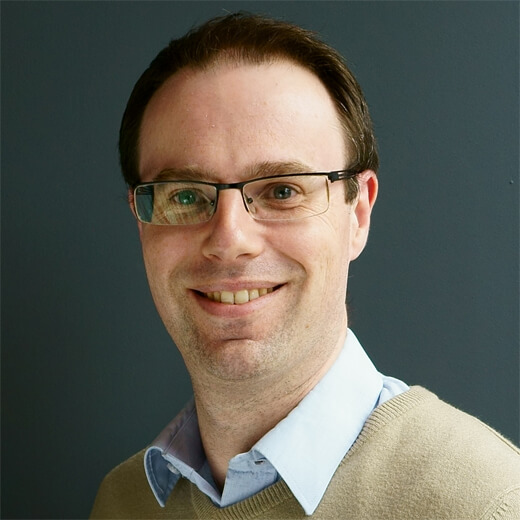 Andy Dugdale
Finance Director
Andy is responsible for all areas of financial management and governance across the group. He has been at Hat Trick for over ten years and is most often found in his natural habitat of the excel spreadsheet, where he is a big fan of adding, but prefers not to subtract.
A keen cricket fan, his work colleagues have learnt over the years not to engage him in conversation during the summer months.
Walt Dunphy
Rights Accountant
Walt works in the Finance department at Hat Trick and in a previous life worked in Music Publishing.
When he's not being disappointed by a team from the red half of North London he enjoys a day at the cricket and city breaks when global pandemics decide to have a year off.
Suzie Edmunds (Maternity leave)
Production Manager
Suzie has been at Hat Trick since 2015, coming from a film background as a Producers assistant, she started as the HOPs team assistant and has worked her way up to JPM.
She helps to set up all the productions alongside Laura Djanogly, Jessica Sharkey and Georgia Hogan, as well as looking after in-house development projects, tasters and pilots.
Quite simply if you have a Production question she is your go to. And if you like dogs, she often has her furry mate Ziggy sitting beside her who is very keen on cuddles and chin scratches.
Roya Eslami
Development Producer (Scripted)
Roya works across comedy and drama because she can't pick a lane.
Having started her career in television at BBC Comedy where she was a development assistant she then transitioned into drama beginning as a script intern and working her way up to in-house Script Editor at Tiger Aspect; there, she worked across multiple developments and productions, including the C4 series, Adult Material, written by Lucy Kirkwood.
As a producer, she now works across both Hat Trick and HTM, developing comedy, drama and particularly shows which like her, can't decide what they are.
Emily Field
Junior Accounts Assistant
Emily works as Junior Accounts Assistant for productions across Hat Trick and Livewire. Her responsibilities include inputting invoices, posting payments and reconciling bank accounts.
Her claim to fame was a brief appearance as an extra on EastEnders, before realising that she was better off working in front of a screen than appearing on one! Leaving her acting career to die, she graduated from University of Portsmouth with a BA in Film Production, before joining Hat Trick in July 2022.
Andy Goddard
Podcast Producer
description
Louise Gallagher
Development Executive (Belfast, Scripted Comedy & Drama)
Louise started her career at the BBC in Belfast working in production across Radio, TV and Online services.
She flew the BBC nest and started working on independent shorts and features, producing her first feature film, A Bump Along The Way, in 2018.
She joined Hat Trick at the start of 2020 to run their most westerly outpost in Belfast, seeking out new and exciting projects from across Ireland.
Jasmine Glen
Production Team Assistant
Jasmine is our Production Team Assistant, supporting our very busy In-House Production Team. She provides administrative support across development run throughs, pilots and taster tapes, as well as helping to digitise company archive. She joined Hat Trick in April 2022 from a career in Compliance for her first role in the much more exciting world of TV.
In her spare time, you can find Jasmine at a bottomless brunch or binge-watching the latest comedy series.
Anna Hinds
Junior Development Producer (Belfast)
Anna is the newest member of the team in Belfast.
She joined Hat Trick from the BBC Writersroom Northern Ireland where she supported new writing initiatives and championed writing talent from this corner of the world for over three years.
Anna spent her early career working as production crew before moving into development.
Leonora Hitchcock
Executive Assistant to Jimmy Mulville
Leo is Jimmy Mulville's Executive Assistant, a.k.a. the woman who runs Hat Trick.
After graduating from the University of Sussex with a Psychology BSc, Leo had a stint in the world of finance before realising that TV would be far more exciting.
Whenever Leo isn't juggling the many demands of her role, you can find her leading Hat Trick's Responsible Business initiatives, reading fantasy novels, or getting a caffeine hit from an overpriced coffee.
Georgia Hogan
Production Executive
Georgia Hogan started at Hat Trick in January 2021 as Production Executive and works across the full range of Hat Trick Group productions, mainly on our scripted content with Jessica Sharkey.
Previously Georgia was a freelance Line Producer on scripted productions from Comedy to Period Drama for Netflix, Apple, Hulu, BBC, ITV and E4.
Anna Johnston
Production Secretary
Anna works in our in-house production department, supporting all of our shows on their journey from development through to delivery.
She started at Hat Trick in 2019 after graduating from Bournemouth University with a BA in Media Production, including a rather chilly semester in the Norwegian mountains.
When she's not busy maintaining her title as the dark horse of development run-throughs, Anna enjoys frequenting the London musical theatre scene and attempting to recruit people for karaoke.
Chris Jones
Development Producer (Scripted, Non Scripted & Podcasts)
Chris started his career working in Production on some of the UK's biggest sitcoms such as The IT Crowd, PhoneShop, Detectorists and People Just Do Nothing before coming in-house at Hat Trick.
For Hat Trick, Chris has produced Kate & Koji series 2, Diane Chorley's Chatting with Chorley and Whistle Through The Shamrocks.
With a passion for comedy and storytelling, he moved into development where he has a focus on Scripted and Comedy Entertainment shows. Because 'what is free time?!' Chris had a monthly column in Gay Times Magazine and recently he's written for Radio Times, Attitude and GQ.
Chinwe Joseph-Emile
Rights Accountant
Chinwe is a Rights Accountant for the Hat Trick group, working closely with the sales (Hat Trick International) and the legal team to produce royalty statements that adhere to contractual obligations. She's worked in finance in other Media companies before joining Hat Trick in 2016. When she is not at her desk, she enjoys dancing – especially Ceroc.
Suellen Juvenato
Management Accountant for Productions
Suellen is our Management Accountant for Productions. Coming from Brazil, she is always on the hunt for a Brazilian BBQ and transforms into a mad football hooligan every 4 years. In her spare time, you can spot her hiking Box Hill, perfecting her Samba dance, or pretending Brighton Beach is Ipanema.
Lillie King
Production Executive
Lillie started at Hat Trick in July 2021 as Production Executive maternity cover and they've not been able to get rid of her since. She works across scripted comedy and high end drama for Hat Trick and HTM Television.
She started her career in 2010, with her first freelance job on Big Brother before moving to work on scripted shows such as EastEnders, Death in Paradise and Episodes. In 2016, Lillie moved to an in-house role at Kudos working across their high end drama and comedy, which is where she stayed until joining the Hat Trick team.
When she's not making budgets, you can usually find her pretending to be cool at a festival like Glastonbury and unashamedly listening to a lot of Taylor Swift.
Dan Lee
Post Production Supervisor
Dan Lee is the supervisor for our Post Production department. In short this means he spends his life googling and running around trying to fix Avid Media Composer problems. Thanks, Avid.
Stu Mather
Executive Producer (Non Scripted)
Stu is our in-house exec for comedy ent and runs the the non-scripted development slate.
He is sometimes known as Johnny Panel Show as he has produced so many of them – Nevermind the Buzzcocks, Would I Lie To You, Mock the Week, 8 out of 10 Cats and for us, Room 101 and Hypothetical.
Ironically the only one he hasn't worked on is Have I Got News For You – he was turned down for a researcher role in 2004 but he's totally over it.
Malena McFarlane
Office and Facilities Manager
Malena is the facilities manager for our London offices.
As well as covering our day to day office management, Malena's team offers operational support to all productions within the Hat Trick Group and also oversees a wide range of company events and all things Health and Safety.
In her spare time, you can find Malena with a glass of champagne at brunch, though she is keen to stress never when administering first aid or running fire drills.
Malena also runs our work experience and runners support programs.
Kate Miller
Post-Production Supervisor
Kate started her career at Uden Associates, working up through the ranks to production manager for broadcast productions and Head of Production for their corporate TV work. Following a stint as a freelancer she joined RDF Television as Post-Production Manager. She went on to head up the International Programme Operations team at RDF/Zodiak/Banijay Rights, responsible for all content being delivered by producers for international distribution and for its onward journey to broadcast and VOD buyers Worldwide. In particular Kate supported producers with clearance, reversioning, delivery and foreign language dubbing/subtitling for international distribution.
Kate joined the HOP team in September 2021 as Post-Production Supervisor supporting all Hat Trick, HTM and Livewire Pictures productions. She also coordinates all of our awards submissions.
Kelly Mulcair
Financial Controller
Kelly has enjoyed a 10 year + career in Hat Trick's Finance Department, and has had the opportunity to work across the majority of Hat Trick's Group companies.
Now overseeing the Corporate Finance for Hat Trick and providing financial support including management accounting, statutory reporting, cash flow management, and forecasting.
As well as having a passion for TV, when stepping away from her calculator she is a foodie, plant lover, big music fan and choir member.
Tristan Nardini
Accountant (Non Scripted)
Tristan Nardini provides financial day to day support as well as cost reports, the management of accounts, and forecasting.
Valerie Okotume
Accounts Assistant
Valerie joined Hat Trick Productions in March 2019 as an Accounts Assistant. She is the point of contact for the finance department, providing support across the team. Her role includes financial tasks such as, bookkeeping, issuing payments & Invoicing.
Valerie graduated in 2018 with Accounting & Finance BA and is currently studying towards attaining her ACCA qualification for certified chartered accountants.
Outside of work she enjoys spending time with family & friends or booking her next holiday!
Rafal Osypiuk
Company Driver
Carl Pandole
Legal & Business Affairs Manager
Having trained in a sports law firm, Carl moved into the wonderful world of television and looks after the legal and commercial matters for the Comedy and Entertainment departments.
Carl is also responsible for developments emanating from our Belfast office. When not trying to keep the Have I Got News For You team in check, Carl stays busy by acting as a trustee for a charity and a climbing frame for his kids.
Síle Parkinson (Maternity Leave)
Assistant to Paul Cohen, Kate Wilson, Mark Redhead and Andy Dugdale
Síle joined Hat Trick in 2005, originally from Co. Limerick in Ireland she can watch Derry Girls and Father Ted without the need for subtitles.
She has worked in many industries including Retail, Architecture, Law, Medical and even fruit picking in Australia, before settling in to the exciting world of TV.
George Pericleous
Post Production Manager
George is our in-house Post Production Manager and oversees the day-to-day management of production teams, assistants, and editors.
As well as offering in-house productions 10 offline suites, 5 remote edit suites, 1 online suite and an audio mixing room, George also helps manage the companies post productions scheduling and workflow creation from pre-production all the way through to final delivery.
George also works closely with Armen, our Head of Technology, to make sure Hat Trick Post is at the forefront of ever-changing trends in Post.
Selina Peterson-Marchant
Receptionist & Facilities Assistant
Selina has been working at Hat Trick since 2008 looking after Front of House and providing support to Office Management & the facilities team.
Selina is also a Fire Warden and First Aider.
Whilst being dedicated to her family if there is any spare time Selina loves to indulge in a little champagne afternoon tea now and then!
Leigh Pogue
IT Support Analyst
description
Mark Redhead
Executive Producer (Scripted Drama)
Mark Redhead was a journalist and a documentary director before turning to drama. His productions range from the Bafta winning Murder of Stephen Lawrence, Bloody Sunday, winner of the Golden Bear at Berlin, RTS winning series Bodies, and Bafta nominated The Secret.
He has worked with writers and directors such as Paul Greengrass, Julian Fellowes, Jed Mercurio and Frank Cottrell Boyce.
Adam Reeve
Development Executive (Non Scripted)
Adam has worked in development for the last ten years at companies such as Endemol Shine, BBC Studios and Rumpus Media where he has developed countless world-class TV formats, the vast majority of which were promptly rejected by commissioners. Those that weren't include Complaints Welcome for Channel 4, Rhod Gilbert's Growing Pains for Comedy Central, The Great History Quiz for BBC Two and A Stitch in Time for BBC Four.
Charlotte Regan
Runner
Charlotte is one of our resident runners i.e. printer unjammer, biscuit distributor and poster designer extraordinaire.
Charlotte started her career in 2020, working across daytime TV shows including This Morning and Sunday Brunch. The TV equivalent of a lockdown puppy, Charlotte has been raring to get a full-time in-house job so that she can run around trying to please everyone.
In her spare time, Charlotte enjoys belting showtunes in the shower, binge-watching Succession and hosting dinner parties so that she never has to buy her own wine.
Esther Reynolds
Production Accounts Assistant
Esther is the Production Accounts Assistant for Hat Trick Productions and Livewire Pictures, working on non-scripted projects such as Have I got News For You, Mastermind and TV Showdown to name but a few.
A performing arts graduate and a recent graduate of the Assistant Production Accountant Scheme (APATS), she sees this role as a great opportunity to combine her accounting knowledge with her degree.
In her 'me time', she enjoys theatre, period dramas and 1980/90's animation.
Kelly Ridout
Accountant
Kelly is the accountant for the Hat Trick group, doing company financial and management accounts and making sure HMRC know everything they need to about Hat Trick.
She's worked in finance across various industries and moved from the countryside via Brisbane to London picking up a love of hula hooping along the way.
Originally joining in 2011, Kelly qualified with ACCA while at Hat Trick before taking a hiatus and re-joining the team in 2020.
Kirsty Robertson
Senior Technical Edit Assistant
Native of the Emerald Isle, Kirsty moved to London to pursue her career in Post Production. Having spent over 3 years at Envy Post Production, she is delighted to have joined the Post team at Hat Trick.
If Kirsty isn't ingesting your rushes or exporting your latest cut, you'll find her browsing Today Tix for the latest theatre deals and she'll never turn down a wee cider.
Jack Ryan
Accounts Assistant
Having left and re-joined Hat Trick a record 87 times, Jack's constant identity crisis has led him to become the coolest of the accountants. When he's not plotting which holidays he can get away with, Jack enjoys DJing, crumbling at HIIT workouts, and wearing 4.5 cm shorts in the summer months.
Armen Seridarian
Head of Technology
Armen joined Hat Trick in 2005 and refuses to leave. As Head of Technology he oversees both the IT and the Post Production departments.
His primary focus is to invest in emerging technologies and maintaining infrastructure.
Jessica Sharkey
Director of Production
Jessica is Joint Director of Production with a focus on the scripted comedy and high end drama production slate for Hat Trick and HTM Television.
She started her career in casting and then moved up through production on a variety of genres for independent companies, the BBC and ITV.
She first worked at Hat Trick as a freelancer in 1997 joining as Joint Head of Production in 2004 where she and Laura Djanogly were pioneers of job-sharing at a senior level in the television industry. She still hasn't managed to get rid of Laura.
Carly Shear
Head of Legal
Carly manages the Hat Trick legal team and works across the Group's wide-ranging slates. Following a Masters in Human Rights Law, all sense of altruism was abandoned in pursuance of combining law with her true love of television and cinema.
Carly has worked in the industry since 2005 and is concurrently running the Hat Trick office located in Scotland (employees, 1).
Angela Sinden
Executive Producer (Scripted)
Angela is the Executive Producer for Scripted. She cut her story teeth on the first five years of BAFTA winning series Shameless and has stayed roughly within that wheelhouse ever since.
Equally at home with a half hour comedy series or a dark comedy drama, her TV heaven would be a mash-up of One Flew Over the Cuckoo's Nest, The Goonies and Early Doors. No pressure, writers.
Vicky Smith
Legal & Business Affairs Manager
Vicky is our legal and business affairs manager with day to day responsibility for Livewire Pictures and some of our non-scripted slate, as well as working closely with our distribution arm, Hat Trick International.
Vicky is also our go-to person for music licensing yet, remarkably, hasn't allowed her extensive experience in this area to dampen her own enthusiasm for music and going to as many gigs as possible. She also loves whisky… but we don't have a department for that.
Zoë Tomalin
Development Producer (Non Scripted)
Zoë is an in-house producer working across the comedy entertainment slate. Outside the department, she is the co-creator of the award-winning Hat Trick sketch podcast SeanceCast, which showcases new women and non-binary writers.
A regular writer on Have I Got News For You, Zoë also writes for numerous panel shows not made by Hat Trick, which she is contractually obliged to say are not as good.
Sarah Tong
International Sales Director
Sarah has worked in television distribution since 1992, working for both independent and broadcaster owned distributors, selling all genres and to all territories worldwide.
Since joining Hat Trick International in 2008, Sarah has expanded the catalogue from Hat Trick's comedy and scripted output, to include factual and formats from a range of producers from outside of the Hat Trick Group.
The HTI team is an extremely experienced and excellent group of people which Sarah is proud to lead.
Diggory Waite
Podcast Producer
As one of Hat Trick's Podcast Producers, Diggory is very glad to have made one of his favourite hobbies – sitting in a dark room listening to voices in his head – into a career.
Outside of office hours, Diggory can be found supporting Arsenal Football Club from the safety of his armchair, quenching his unwavering and unsettling thirst for anything involving Hugh Grant and banging on the walls of the Hat Trick offices demanding to be let back in.
John Wakefield
Podcast Producer
For Hat Trick John helps produce 'Queen Bees', sound designs audio drama including 'Holy Sh!t' and is a developing scripted and documentary podcasts.
Elsewhere he's worked on productions for BBC Radio 4, BBC World Service, Audible, developed and sound designed immersive films, and produced audiobooks.
His podcast 'Wooden Overcoats' has been featured as a must listen by TIME Magazine, the Guardian, The New York Times, NPR and The Hindu.
John been awarded a BBC Audio Drama Award, 3 British Podcast Awards, and nominated for the ARIAS and Prix-Europa.
When not working in audio, silent films are very appealing.
Josie Wilkins
RECEPTIONIST
Josie helps to take care of our front of house, she is based on reception welcoming everyone into the building and is usually spotted rocking a Britney Spears-esque telephone headset.
Josie has previously worked in e-commerce, events, and office management before joining the Hat Trick team.
Outside of work, Josie enjoys a good pub quiz, listening to Springsteen and cheering on Crystal Palace from her seat in the Holmesdale.
Kate Wilson
Director of Operations
Kate is our Director of Operations. Her remit is to make Hat Trick a place where people can do their best work and, preferably, stay happy and sane while doing so.
She has had a couple of careers before telly – working at the Science Museum, a Breast Cancer Research Charity and even as a Pedagogical Researcher (yes we had to google it too). She also keeps one metaphorical foot in the charity sector as Chair of a UK charity supporting children's projects in Odisha, India.
Kate's favourite things about working in the Group is the sheer variety of what we produce and our ethos to do it with integrity.
Richard Wilson
Head of Comedy Entertainment
Richard has been working at Hat Trick on and off for about 25 years, mainly responsible for Have I Got News For You but also Room 101, The Bubble, The Revolution Will Be Televised, The Fake News Show and possibly the weirdest daytime series ever, Cheap Cheap Cheap.
Michael Worrall
Edit Assistant
Michael is an Edit Assistant with the Hat Trick Post team. Experienced at organising large-scale AVID projects, Michael enjoys finding the optimum uses of keyboard shortcuts and macros to get the job done.
Outside of work, Michael enjoys making films of his backpacking adventures and composing music.
Laura Zwaga
Scripted Development Assistant
Laura is the point of contact for the Scripted Development team. She started out in the MAMA Youth Project in 2017, and after that went on to work freelance in Production Management.
These roles were challenging, and occasionally felt like being a high-stakes babysitter for celebrities. As fun as this was, all she wanted was to find a way into Scripted Development, so she is thrilled to now be
involved with Hat Trick Comedy and HTM Television.